Utopia: Origin is a survival game in a vast world full of monsters and resources. Players need to gather enough resources to create the necessary items or be able to maintain a stable state throughout the game. At the same time, collecting items will often help players level up to receive new effects and prepare against powerful monsters. Some bosses will sometimes need a group of players to attack.

THE BIG WORLD ATTRACTS PLAYERS
Players will be transported to a large world with detailed scenes in Utopia: Origin, and from there, they will start a new life here. They will meet other players and find ways to evolve by collecting essentials. At the same time, each character has multiple status bars that they will need to take care of, and certainly, maintaining a steady-state has always been an important goal of this game.
Like other survival games, players will move characters in a free world with many interactive elements. It can be plants, NPCs, and animals with different powers that you can attack. At the same time, you can see their health bar to know how much damage you can deal with them, and players will often target weak targets to collect the necessary items.

CREATE WHAT THEY WANT
In Utopia: Origin, players will control the character to move and collect by interacting with different environmental elements. The first goal is to create important tools that help you quickly collect the elements around. Although the character can exert momentum, the character's HP can be deducted over time, so players should still use the tool to speed up and start looking for other essential things.
A great point when new players start the game screen is that they will receive information related to the mechanics in the game. They will learn how to collect items, create tools, prepare food, and do other interesting activities. At the same time, players can also access combat mechanics, such as learning about magic or creating certain weapons. From there, they can deal with dangerous enemies.
The collection of different items plays a specific role at the beginning of the level, and it helps the player to have a resource to use and create many things. During the collection process, the character's experience will be increased and reach a new level, and the effectiveness of this leveling up is some of the improved stats. At the same time, the new effects added to the levels will not be the same, and the player will have a better level of resistance.

FIGHT WITH POWERFUL MONSTERS
In Utopia: Origin, players will be able to see different types of monsters whose shapes help you guess their strengths. Therefore, you should only focus on collecting the necessary items at the beginning of the game screen and limit attacking enemies larger than yourself. You can bravely attack them when you have equipped yourself with powerful equipment, and you can accompany other players in challenging battles.
It is an open world, so you can fully see many other players and join them as a team and help each other in difficult situations. At the same time, this is evident when the player fights off giant monsters with extremely large amounts of HP that can be dangerous to anyone who comes near. Therefore, this requires players to unite, choose appropriate attack tactics, and take a long time to defeat the target.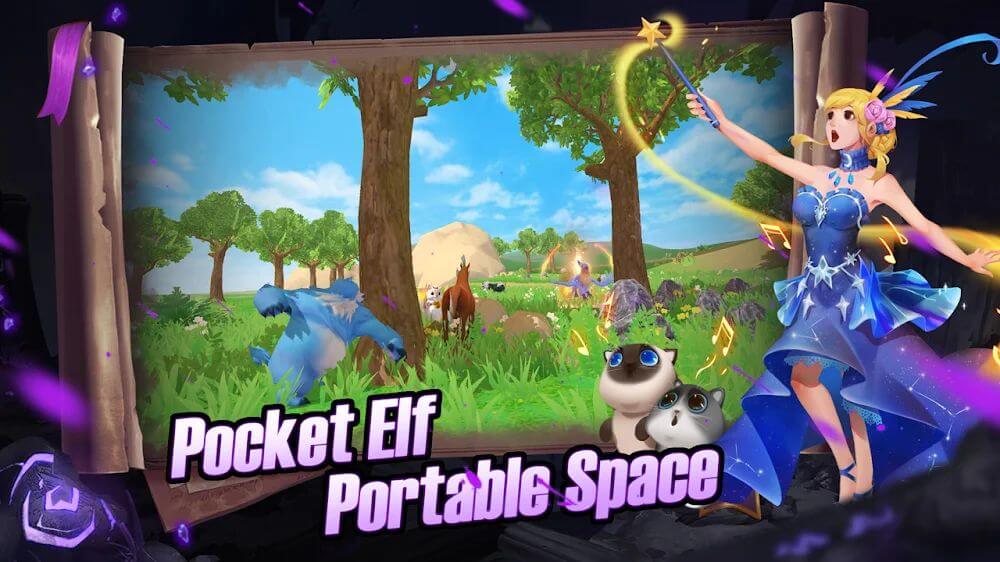 Players will enter a beautiful world with a large size and full of resources:
The resources in the game world are useful for the player to collect, and some require tools to speed up progress.
Characters possess different status bars that decrease over time as they do the activity and find ways to keep them stable.
The times the player collects items, the experience bar will be filled, and some effects will be added when a new level is reached.
Players will find monsters next to the resources they collect, and they should choose targets that can attack with their strength.
Players can become teammates when together against bosses with huge sizes possessing great strength.